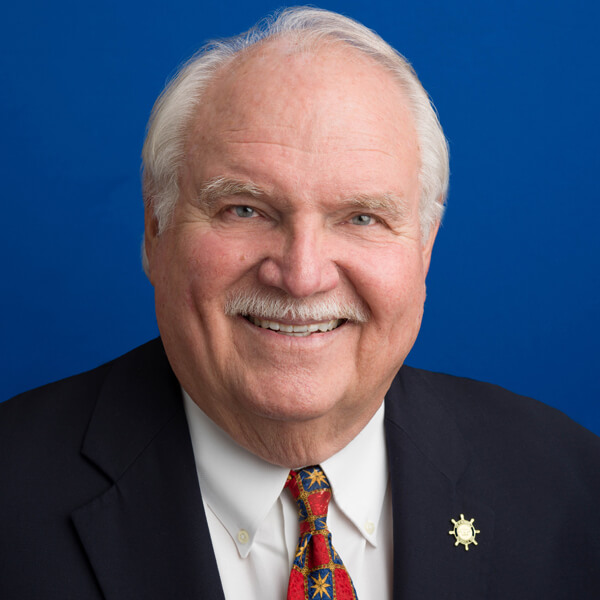 Ralph Cowen
Vice Chairman
P.O. Box 4496
Brownsville , TX 78523-4496
Mobile phone: (956) 755-9855
Fax: (956) 831-5006
Email: ralphcowen@yahoo.com
Louis Raphael Cowen (Ralph) was elected to the Port of Brownsville Commission in May 2008. Since then he has served on different committees and boards. Cowen was recently re-elected to the Board in May 2016. He currently chairs both the Port's Cruise Committee and Security Committee. He is the current Treasurer of the Southmost Regional Water Authority, Board, Member of the Rio Grande Valley Chamber Partnership, Member of the American Association of Port Authorities Cruise Committee and "Honorary Member" of its Latin American Port Delegation. As a Port Commissioner, his focus is promoting job growth and improving the Port's infrastructure to attract new industries to the area. He is a strong and very vocal area advocate constantly promoting betterment of the quality of life for all the people of the Lower RGV community. His strong leadership has successfully promoted local collaboration between the public and private sectors. In addition, Commissioner Cowen has successfully established business and governmental relationships and international goodwill between the US and Mexico. This successful effort has earned him the prestigious title of "Brownsville's Official Ambassador of Goodwill" by former Mayor, Blanca Vela and the Brownsville City Commission.
He has served in numerous organizations in the area always promoting Brownsville. Commissioner Cowen learned about dealing with people from all walks of life at an early age by shining shoes and selling newspapers in downtown Brownsville. He used this humble start as a foundation for his successful business career that has spanned over 40 years. His successes include his former landmark business, "Ralph Cowen's Auto Exchange". After 30 years and over 10,000 units sold, he sold out to one of his former employers, Tipton Ford. He then became a key management member of his brother's John Cowen's "Cowen-Group" helping him build business relationships and enterprises that still exist today. He currently owns and manages his rental property and investments. Cowen served in the military and was honorably discharged from the U.S. Army at Fort Riley, Kansas.
Cowen lives in Brownsville with his wife of 42 years, Susan. They have three sons, Michael, Christopher and David and five grandchildren, four boys and one "princess."
Brownsville navigation district board of commissioners
From the opening day in 1936 as thousands of South Texas residents lined the docks for a view of the ships to the conversion of warehouses
to store stainless steel, and every moment in between. These are a few of the achievements we've been proud to witness along the way.