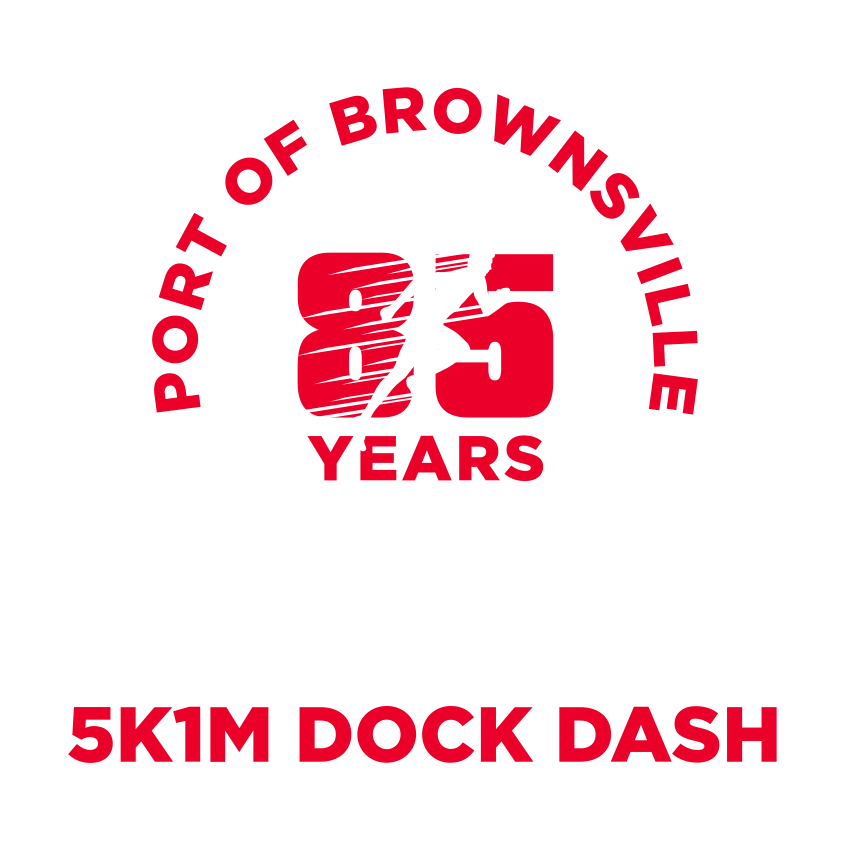 Pre-registration is now open
Pre-registration is open for the annual Port of Brownsville 5K1M Dock Dash. The event will be Saturday, October 16, 2021.
The family-friendly run/walk event is free of charge. Pre-registered participants will receive a t-shirt while supplies last.
All participants are required to present a valid ID to enter port property. Children do not need to present an ID, but are required to be accompanied by an adult.
To register, fill out form below or call (956) 831-4592.
The event will be Saturday, October 16, 2021. Entrance to the port will be via the Foust gate, on Foust Road. Event parking will be at the port's new permit office, located across the street from the port's administration complex at 1000 Foust Road, in Brownsville. VIEW MAP OF ROUTE
Online Registration From Will be available soon, Keep checking this space.

WAVIER OF LEGAL LIABILITY: In consideration of the acceptance of this registration entry, the participant assumes full and complete responsibility for any injury or accident which may occur during their participation in this race or while on the premises of this event and the participant hereby releases and holds harmless the sponsors, promoters, and all other persons and entities associated with this event from any and all injury or damage, whether it be caused by negligence of the sponsors or promoters or other persons or entities associated with this event or their agents of employees or otherwise.