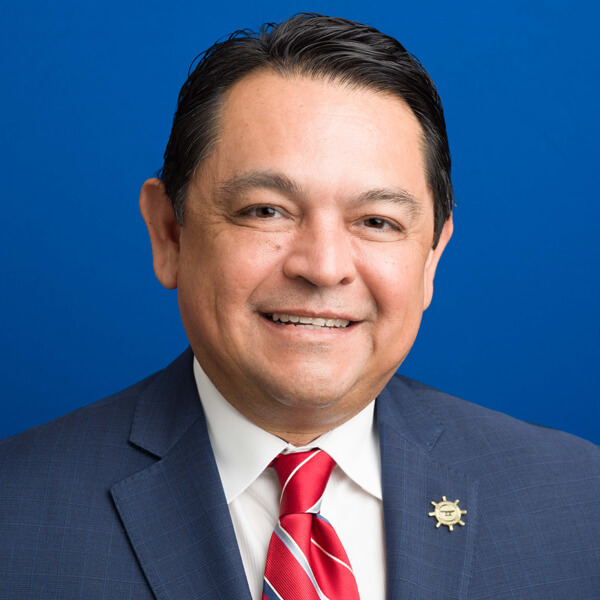 Sergio Tito Lopez
Chairman
5801 Foust Rd.
Brownsville , TX 78520
Office phone: (956) 838-1252
Fax: (956) 838-1253
Mobile: (956) 592-3722
Email: stlopezjr@gmail.com
Sergio T. Lopez, owner of Jonick-Lopez International Transport in Brownsville, Texas and Matamoros, Tamaulipas, Mexico, has extensive knowledge in the transportation and logistics business. Chairman Lopez has served as the local president and national vice president of the Camara Nacional de Carga, a Mexican transportation group. Chairman Lopez remains active in other transportation Industries and currently serves as the local representative on the Brownsville Metropolitan Planning Organization, and is the Segment 4 Representative in the State of Texas Department of Transportation I 69 Project. His expertise has been crucial to increase business opportunities at the Port of Brownsville by effectively promoting and strengthening relationships with Mexican companies interested in entering the U.S. market. His education includes a degree in Transportation from the Universidad Nacional Autonoma de Mexico (UNAM).
Brownsville navigation district board of commissioners
From the opening day in 1936 as thousands of South Texas residents lined the docks for a view of the ships to the conversion of warehouses
to store stainless steel, and every moment in between. These are a few of the achievements we've been proud to witness along the way.