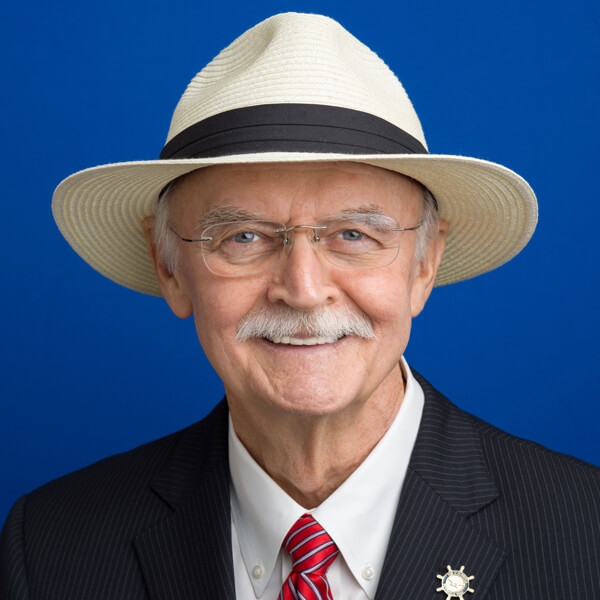 John Wood
Commissioner
1000 Foust Road
Brownsville, TX 78521
Office phone: (956) 831-4592
Fax: (956) 831-5006
Mobile: (956) 778-7175
Email: jwarealty@aol.com
Longtime civic and community leader John Wood was elected to the Brownsville Navigation District Board of Commissioners in May 2014. A licensed real estate broker, entrepreneur and former city of Brownsville and Cameron County commissioner, Mr. Wood brings a unique perspective to the board of commissioners. Mr. Wood currently serves as co-chair of the Gulf Task Force of the U.S.-Mexico Border 2020 Environmental Program, a partnership of the U.S. Environmental Protection Agency and Mexico's SEMARNAT (the counterpart to EPA).
Additionally, he is past vice-chair of the Cameron County Regional Mobility Authority. Mr. Wood has served as an officer for various nonprofit and professional organizations including the United Way, Brownsville Chapter of the American Red Cross, Rio Grande Valley Girls Scouts Council, Brownsville Boys and Girls Club, Brownsville Metropolitan Planning Organization, Brownsville/South Padre Island Board of Realtors, Cameron County Mental Health Task Force, Brownsville Chamber of Commerce, Brownsville/South Padre Island Shrimp Producers Association, and the National Fisheries Institute. He has also served on the boards of the Brownsville Economic Development Council, Rotary Club of Brownsville, Amigos Del Valle, and Endowment for Teaching Excellence, among many others.
He holds a bachelor's degree in marketing from the University of Texas Pan American (now UTRGV).
Brownsville navigation district board of commissioners
From the opening day in 1936 as thousands of South Texas residents lined the docks for a view of the ships to the conversion of warehouses
to store stainless steel, and every moment in between. These are a few of the achievements we've been proud to witness along the way.