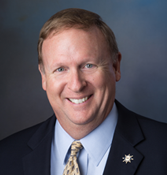 John Reed
Chairman
1000 Foust Road
Brownsville, TX 78521
Office phone: (956) 761-8589
Mobile (956) 343-6415
Email: jreed37762@aol.com
With 27 years of banking experience John Reed brings financial, managerial and leadership knowledge for the betterment of the Port of Brownsville. His combined experience in banking, civic involvement and business background has proven effective since he was elected to the Board of Commissioners in May 2008. Chairman Reed has been instrumental in marketing the Port of Brownsville effectively and insuring that it has the proper infrastructure in place to provide a pro-business environment for the port stakeholders and the community as well as for new businesses considering relocation or expansion in the area overall. This Brownsville native has been politically and socially active in this area for many years, serving on numerous committees and boards of trustees, including the Brownsville & Rio Grande International Railroad, Southmost Regional Water Authority, Brownsville Chamber of Commerce, Brownsville Economic Development Corporation (BEDC), Valley Regional Medical Center, Brownsville Boys and Girls Club and the Dean Porter Park Renovation Committee, to name a few. Chairman Reed lives in Rancho Viejo.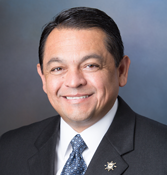 Sergio Tito Lopez
Vice Chairman
5801 Foust Rd.
Brownsville , TX 78520
Office phone: (956) 838-1252
Fax: (956) 838-1253
Mobile: (956) 592-3722
Email: stlopezjr@sbcglobal.net
Sergio T. Lopez, owner of Jonick-Lopez International Transport in Brownsville, Texas and Matamoros, Tamaulipas, Mexico, has an extensive knowledge in the transportation and logistics business. He has served as the local president and national vice president of the Camara Nacional de Carga, a Mexican transportation group. Lopez remains active in other transportation Industries and currently serves as the local representative on the Brownsville Metropolitan Planning Organization, and is the Segment 4 Representative in the State of Texas Department of Transportation I 69 Project. His expertise has been crucial to increase business opportunities at the Port of Brownsville by effectively promoting and strengthening relationships with Mexican companies interested in entering the U.S. market. His education includes a degree in Transportation from the Universidad Nacional Autonoma de Mexico (UNAM).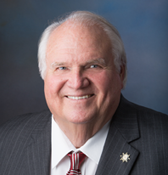 Ralph Cowen
Secretary of the Board
P.O. Box 4496
Brownsville , TX 78523-4496
Mobile phone: (956) 755-9855
Fax: (956) 831-5006
Email: ralphcowen@yahoo.com
Louis Raphael Cowen (Ralph) was elected to the Port of Brownsville Commission in May 2008. Since then he has served on different committees and boards. Cowen was recently re-elected to the Board in May 2016. He currently chairs both the Port's Cruise Committee and Security Committee. He is the current Treasurer of the Southmost Regional Water Authority, Board, Member of the Rio Grande Valley Chamber Partnership, Member of the American Association of Port Authorities Cruise Committee and "Honorary Member" of its Latin American Port Delegation. As a Port Commissioner, his focus is promoting job growth and improving the Port's infrastructure to attract new industries to the area. He is a strong and very vocal area advocate constantly promoting betterment of the quality of life for all the people of the Lower RGV community. His strong leadership has successfully promoted local collaboration between the public and private sectors. In addition, Commissioner Cowen has successfully established business and governmental relationships and international goodwill between the US and Mexico. This successful effort has earned him the prestigious title of "Brownsville's Official Ambassador of Goodwill" by former Mayor, Blanca Vela and the Brownsville City Commission. He has served in numerous organizations in the area always promoting Brownsville. Commissioner Cowen learned about dealing with people from all walks of life at an early age by shining shoes and selling newspapers in downtown Brownsville. He used this humble start as a foundation for his successful business career that has spanned over 40 years. His successes include his former landmark business, "Ralph Cowen's Auto Exchange". After 30 years and over 10,000 units sold, he sold out to one of his former employers, Tipton Ford. He then became a key management member of his brother's John Cowen's "Cowen-Group" helping him build business relationships and enterprises that still exist today. He currently owns and manages his rental property and investments. Cowen served in the military and was honorably discharged from the U.S. Army at Fort Riley, Kansas.
Cowen lives in Brownsville with his wife of 42 years, Susan. They have three sons, Michael, Christopher and David and five grandchildren, four boys and one "princess."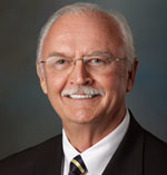 John Wood
Commissioner
1000 Foust Road
Brownsville, TX 78521
Office phone: (956) 831-4592
Fax: (956) 831-5006
Mobile: (956) 778-7175
Email: jwarealty@aol.com
Longtime civic and community leader John Wood was elected to the Brownsville Navigation District Board of Commissioners in May 2014. A licensed real estate broker, entrepreneur and former city of Brownsville and Cameron County commissioner, Mr. Wood brings a unique perspective to the board of commissioners. Mr. Wood currently serves as co-chair of the Gulf Task Force of the U.S.-Mexico Border 2020 Environmental Program, a partnership of the U.S. Environmental Protection Agency and Mexico's SEMARNAT (the counterpart to EPA). Additionally, he is past vice-chair of the Cameron County Regional Mobility Authority. Mr. Wood has served as an officer for various nonprofit and professional organizations including the United Way, Brownsville Chapter of the American Red Cross, Rio Grande Valley Girls Scouts Council, Brownsville Boys and Girls Club, Brownsville Metropolitan Planning Organization, Brownsville/South Padre Island Board of Realtors, Cameron County Mental Health Task Force, Brownsville Chamber of Commerce, Brownsville/South Padre Island Shrimp Producers Association, and the National Fisheries Institute. He has also served on the boards of the Brownsville Economic Development Council, Rotary Club of Brownsville, Amigos Del Valle, and Endowment for Teaching Excellence, among many others.
He holds a bachelor's degree in marketing from the University of Texas Pan American (now UTRGV).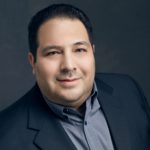 ESTEBAN GUERRA
Commissioner
1000 Foust Road
Brownsville, TX 78521
Office phone: (956) 831-4592
Fax: (956) 831-5006
Mobile: (956) 407-8181
Bio coming soon.