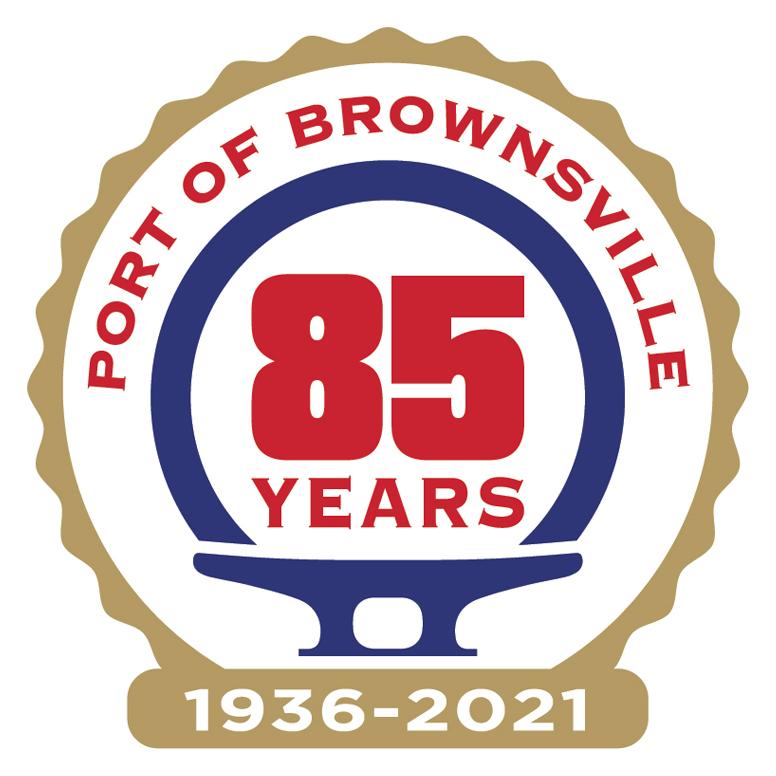 BROWNSVILLE, Texas, June 25, 2021 – On May 16th, 2021, the Port of Brownsville turned 85 years young. To commemorate our anniversary, we've opened up our archives to present Then & Now, a five-part monthly series highlights the evolution of the port that works and the critical role it has played in transforming the economic landscape of the Rio Grande Valley.
Thousands of residents from across South Texas lined the docks of the Port of Brownsville on a beautiful Texas day, gazing at the ships and excited in the economic opportunities they represent. They saw the prospects of overseas markets for local goods, as well as worldwide access to supplies for local businesses. They saw the opportunities for economic growth and good jobs for local families. They saw the unique value of the only deep-water port on the United States–Mexico border, positioned as no other to serve communities across both countries.
The year is 1936, and as we celebrate our 85th anniversary our economic vision is just as bright today.
The port's original focus on agricultural products – mainly shipping locally grown citrus fruits and cotton to overseas markets – expanded greatly over the years, providing a diversified foundation in energy, steel and other sectors. Known in the 1940s as the Shrimp Capital of the World, the port today is rapidly growing a reputation of being a premier shipbuilder for the Jones Act market and a global ship recycling center, providing a solid base for well-paying industrial skills jobs.
Today, the Port of Brownsville is the driving economic engine for the region, responsible for more than 51,000 jobs and $3 billion in annual state economic activity, according to the latest analysis, with more than 8,500 regional workers directly employed by activities at the port. These jobs infuse more than $2 billion annually into the Rio Grande Valley, distinguishing the port as the region's leading economic driver and important job generator.
And just like the early years saw much progress, the success of the 273 companies at the Port of Brownsville offer optimism for the years ahead. Our unique location, range of capabilities and smart investments will continue to benefit our regional community for decades to come.
Part One: The Port for the Region
Part Two: Business Growth and Diversity
Part Three: Port Infrastructure
Part Four: Foreign Trade Zone No. 62
Part Five: The Port's Economic Impact