The Port of Brownsville will resume exporting grains by vessel with the rehabilitation of the bulk cargo dock scheduled for completion in August.
The renovation project is part of an agreement the port entered with West Plains LLC in 2016 to restore and operate the grain elevator, with capacity to store three million bushels of grain. Since restoration efforts began, West Plains has invested multiple millions of dollars in its facility, while the port has pitched another $5.5 million to the project.
The bulk cargo dock will work in tandem with the renovated grain elevator to give South Texas and Mexican grain producers access to international markets. Once complete, the modern facilities will be equipped with efficient and high-speed handling of grain through all modes of transportation – truck, rail and vessel loading and unloading.
West Plains currently moves grains, including yellow corn, dried distillers grain, milo, and sugar by rail and truck.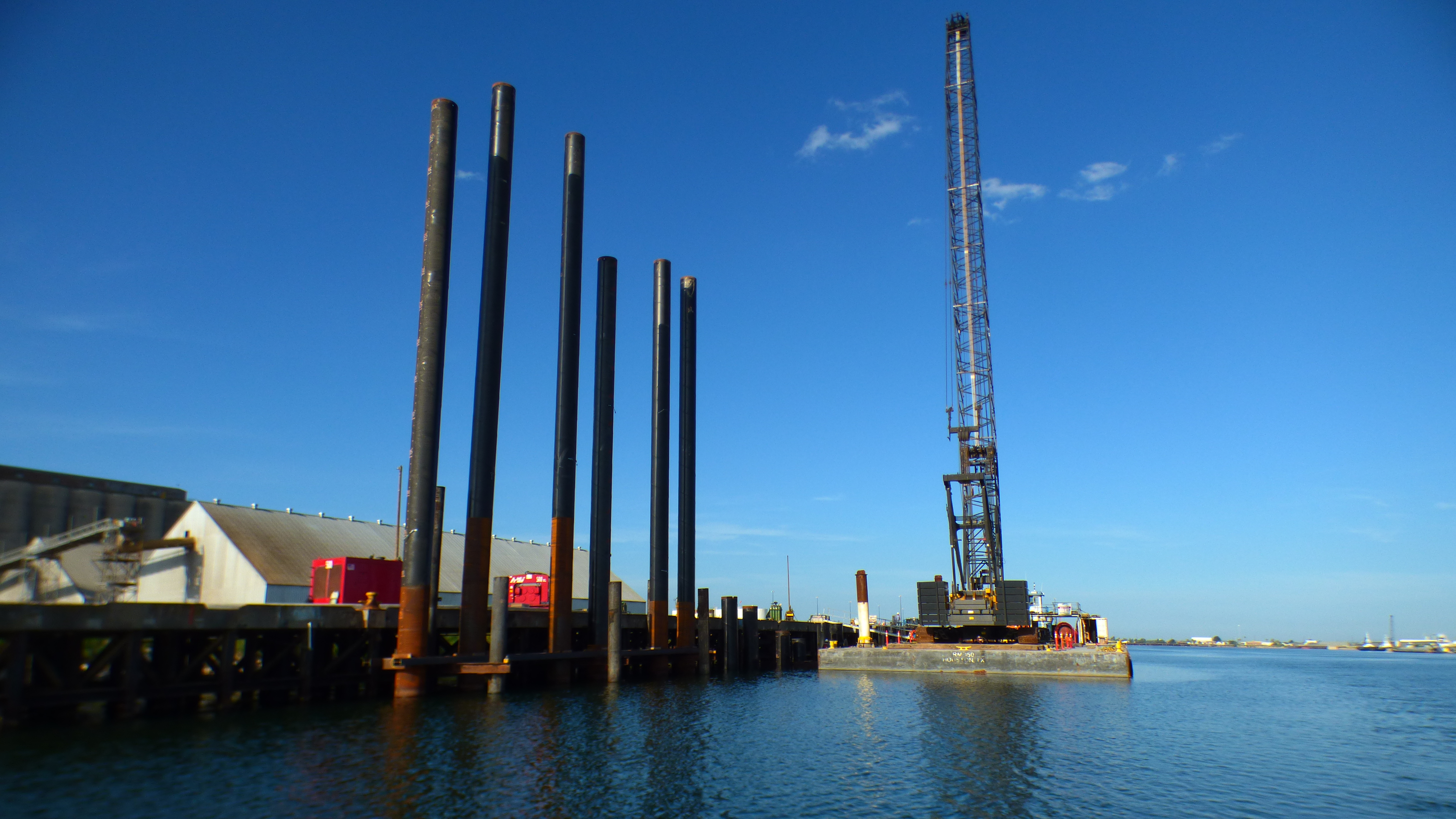 To load and unload the grain and other granular type material from the ships, machines with large conveyor belts will move from one end of the ship to another collecting grain onto the conveyor belt and depositing the cargo from the other end onto storage areas built close to the ship.