In June Signet Maritime celebrated 21 years of tugboat operations at the Port of Brownsville
The company's full-service navigation center at the Brownsville ship channel provides ship, barge and rig movements as well as harbor tugboat operations since 1998. The Brownsville fleet includes three tugboats, the Signet Defender, Signet Ranger and the Signet Magic. These high-powered tugs assist ships and barges, often more than ten times their size, navigate through the 17-mile long ship channel.
The port's intermodal expansion and continued growth have led to a higher demand for Signet's services.
"As the years go by, we are starting to have bigger ships and bigger barges, oil rigs and new demand for more power," said Ida Treviño, Signet Maritime Operations Manager. Treviño has worked with the company since its inception at the Port of Brownsville.
"Tugboat captains are on call for 24 hours and are required to assist with traffic in all-weather while maintaining safe conditions and guidelines." Said Reyes Martinez Captain and Senior Manager at Signet Maritime.
The company operates with the highest management standards, placing special emphasis on safety while fostering a friendly atmosphere to its employees.
"It's a family-oriented business," Treviño said. "It's very nice to work here because everyone wants to work here. Mr. and Mrs. Snyder, the owners of the company, are very supportive, which is why we're all here. We're very comfortable with Signet," Treviño said.
Headquartered in Houston, Signet boasts six full service navigation centers in the U.S., as well as an international operations center in Dubai, UAE.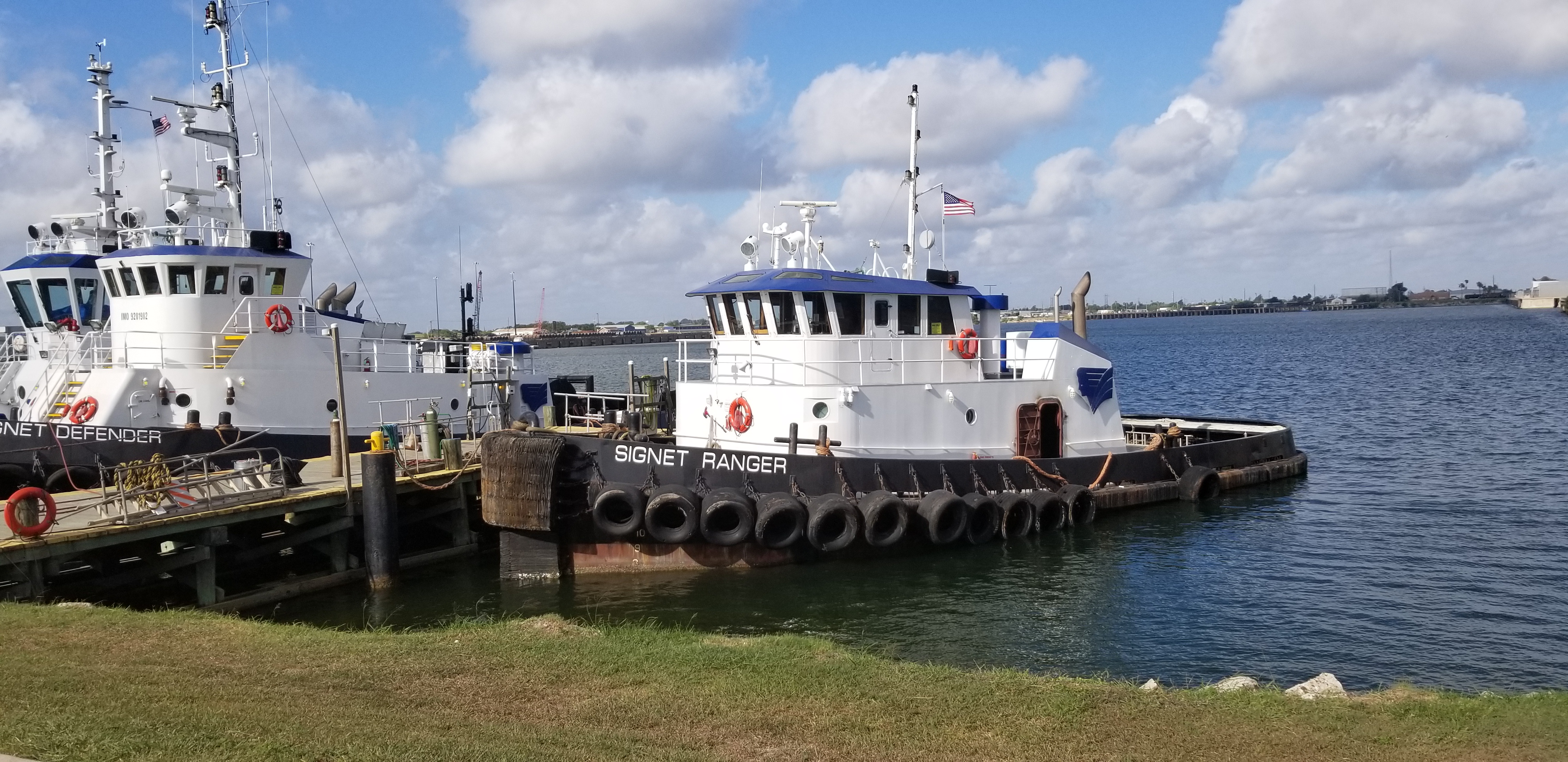 Signet Martime's fleet at the Port of Brownsville Includes three tugboats, the Signet Defender, Signet Ranger and the Signet Magic.