BROWNSVILLE, Texas — For the seventh consecutive year, the Brownsville Navigation District has received the highest form of recognition for governmental accounting and financial reporting for its 2018 comprehensive annual financial report (CAFR).
"This recognition confirms the strong, transparent financial management brought forth by the Brownsville Navigation District commissioners and staff," said John Reed, BND chairman. "I commend and thank the BND financial team, as well as the board of commissioners, for their hard work and diligence in our commitment to the district's taxpayers."
The Government Finance Officers Association of the United States and Canada (GFOA) presented the award to Lorena Hernandez, Port of Brownsville director of finance.
"It makes me very proud to represent a team that adheres to the highest principles of government accounting, as seen by this annual accomplishment." said Hernandez.
The GFOA established the Certificate of Achievement for Excellence in Financial Reporting Program (CAFR Program) in 1945 to encourage and assist state and local governments to go beyond the minimum requirements of generally accepted accounting principles to prepare comprehensive annual financial reports that evidence the spirit of transparency and full disclosure and then to recognize individual governments that succeed in achieving that goal.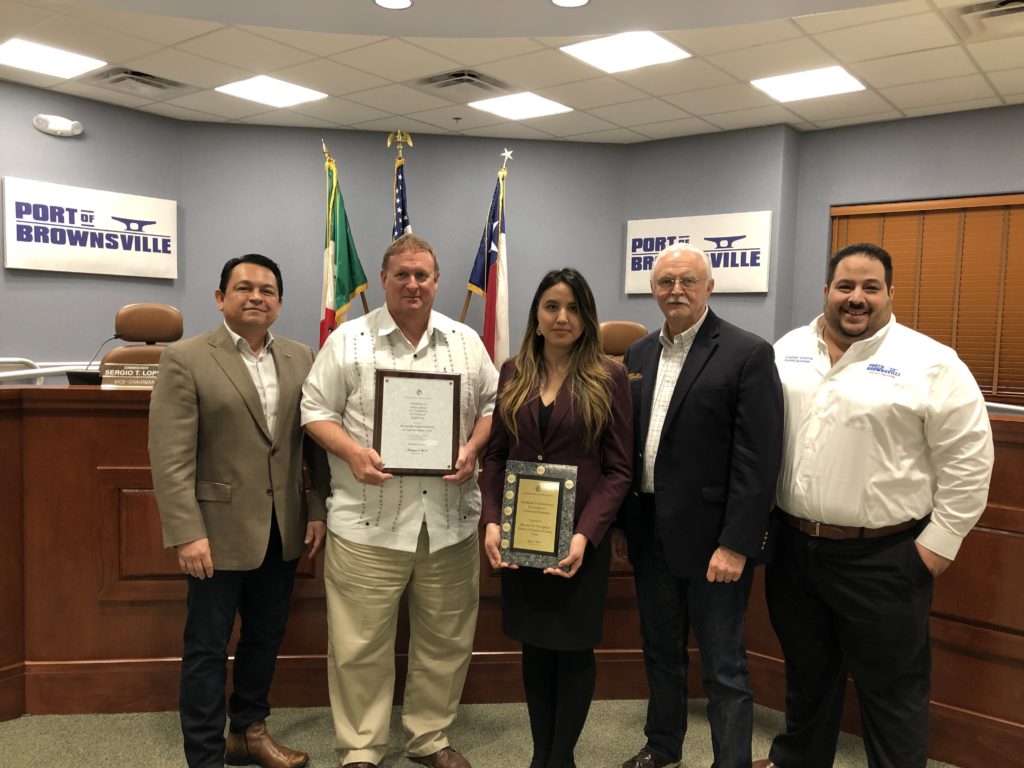 Brownsville Navigation District commissioners and staff pose for a photo with the latest CAFR award. From left to right: Sergio Tito Lopez, BND Vice Chairman; John Reed, BND Chairman; Lorena Hernandez, Port of Brownsville Director of Finance; John Wood, BND Commissioner; and Esteban Guerra, BND Commissioner.