The Port of Brownsville throughout the years
1920s
December 26, 1928
By an overwhelming majority, Cameron County Commissioners pass proposal to create the Brownsville Navigation District.
1930s
May 1936
The Port of Brownsville opens for business. Brownsville Port's Committee works months planning a celebration for Thursday, May 14 with a pageant, closing with a bullfight in Matamoros on Sunday, May 17. The official dedication day is May 16.
May 18, 1936
F.W. Hofmokel chosen as first Port Director for the Port of Brownsville.
August 1939
A German vessel, the M/V Wilheim, arrives at the port to load a cargo of cotton. A week later, Hitler marches into Poland and World War II begins.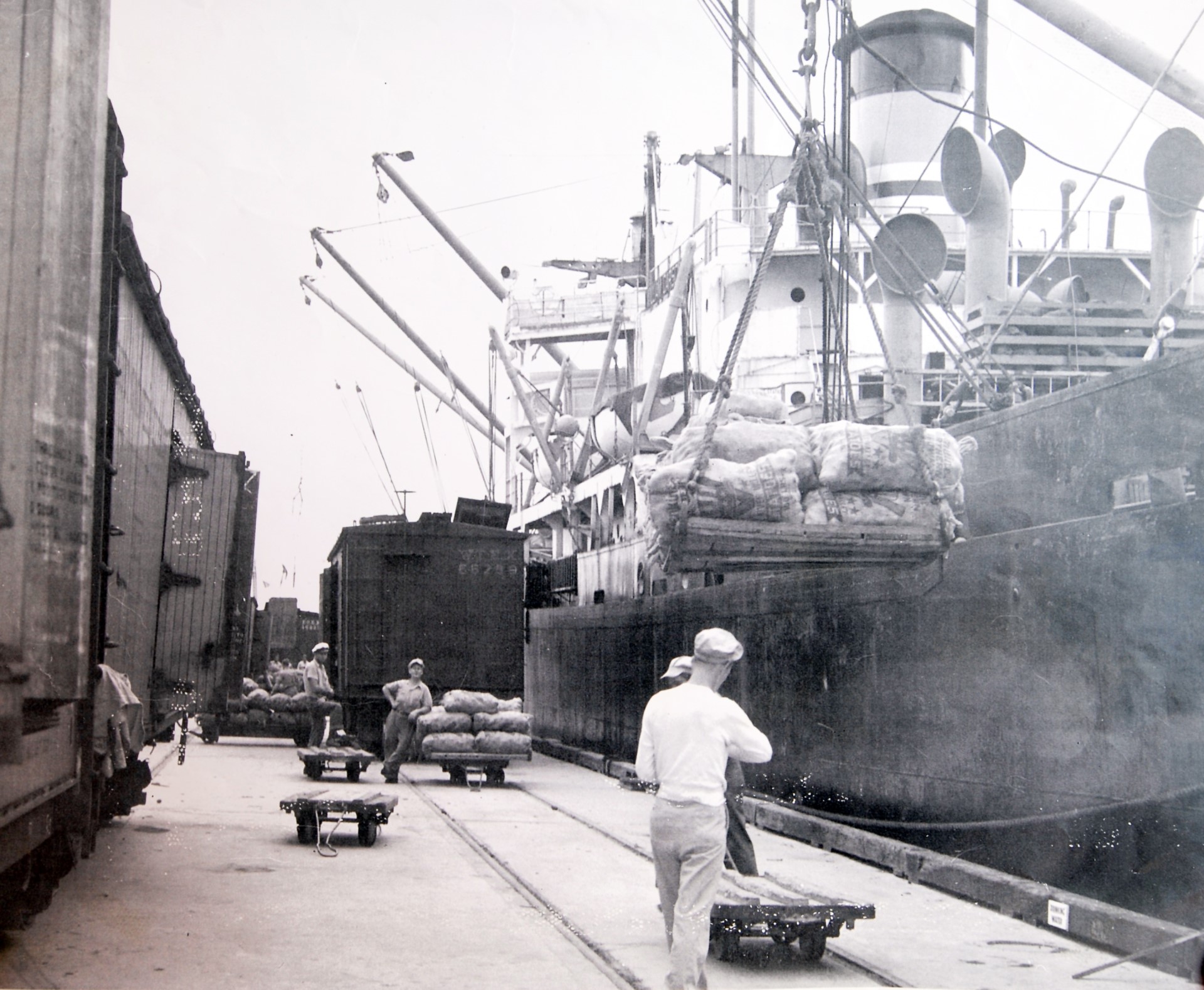 1940s
1943
The port suffers a major decline in shipping during the early years of World War II.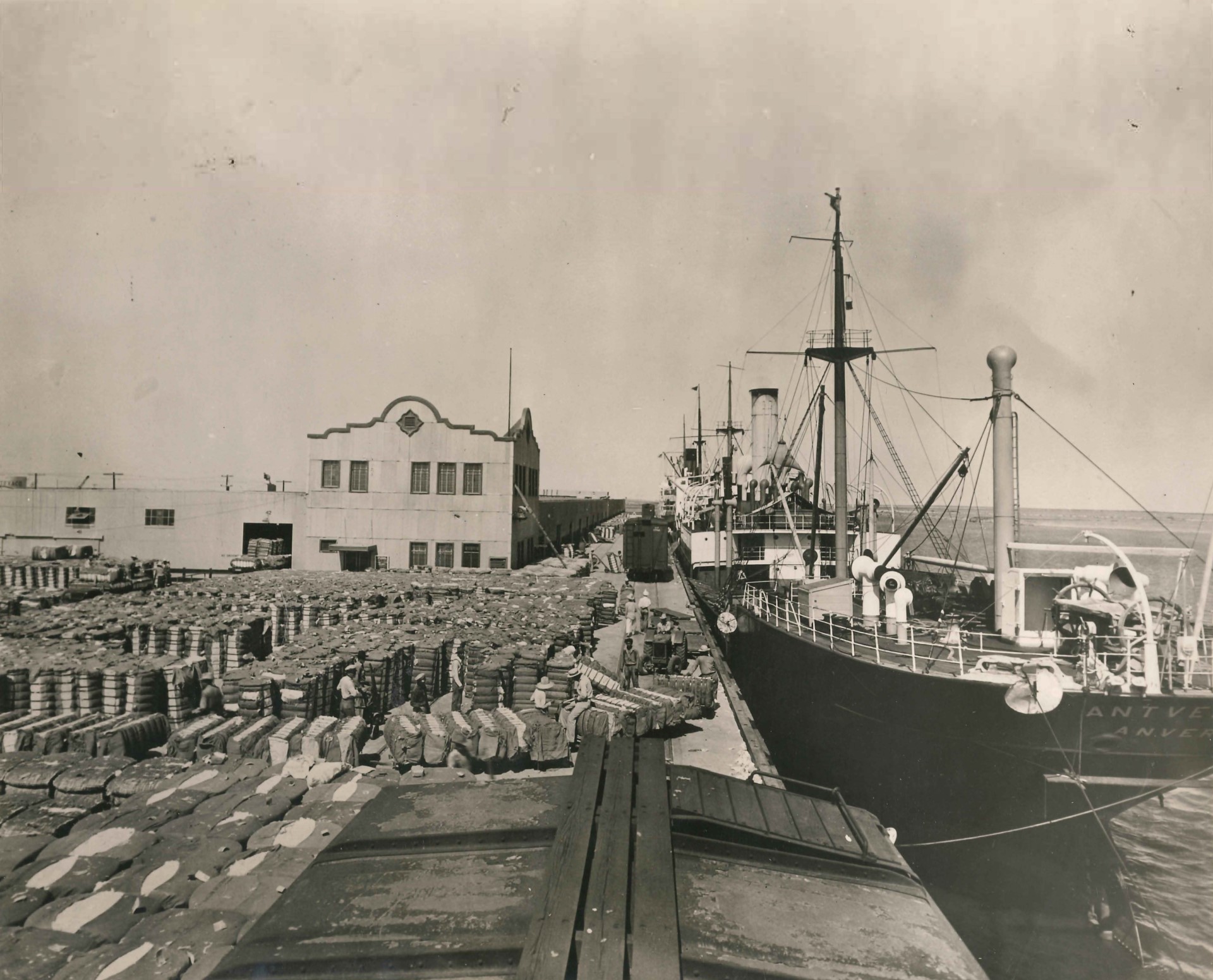 1950s
1953
Shrimp Capital of the World. The introduction of frozen foods in the 1940's created vast new markets for shrimp, and Brownsville became the most desirable location on the Gulf Coast for shrimping./span>
1956
The Port of Brownsville celebrates its 20th anniversary with happy news that it is the "Number One Cotton Port in the Nation."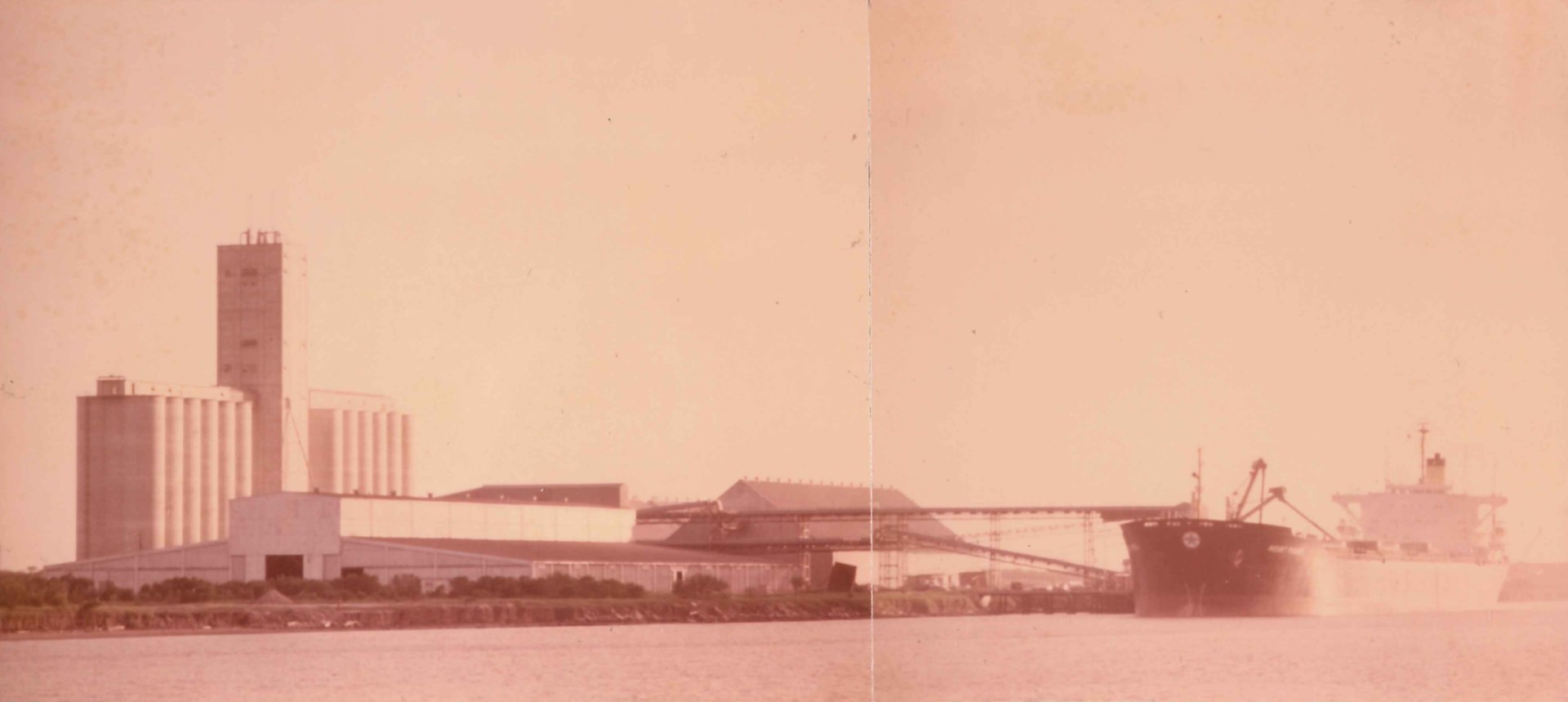 1960s
April 1965
In its first year the grain elevator at the Port of Brownsville provides a boost for growth, handling 3.5 million bushels of grain sorghum and seven million bushels of Mexican corn. Brownsville Navigation District Commissioners name Richard Schultz Port Director.
1969
At 32, Al Cisneros is named Port Director and becomes the youngest Port Director in the nation.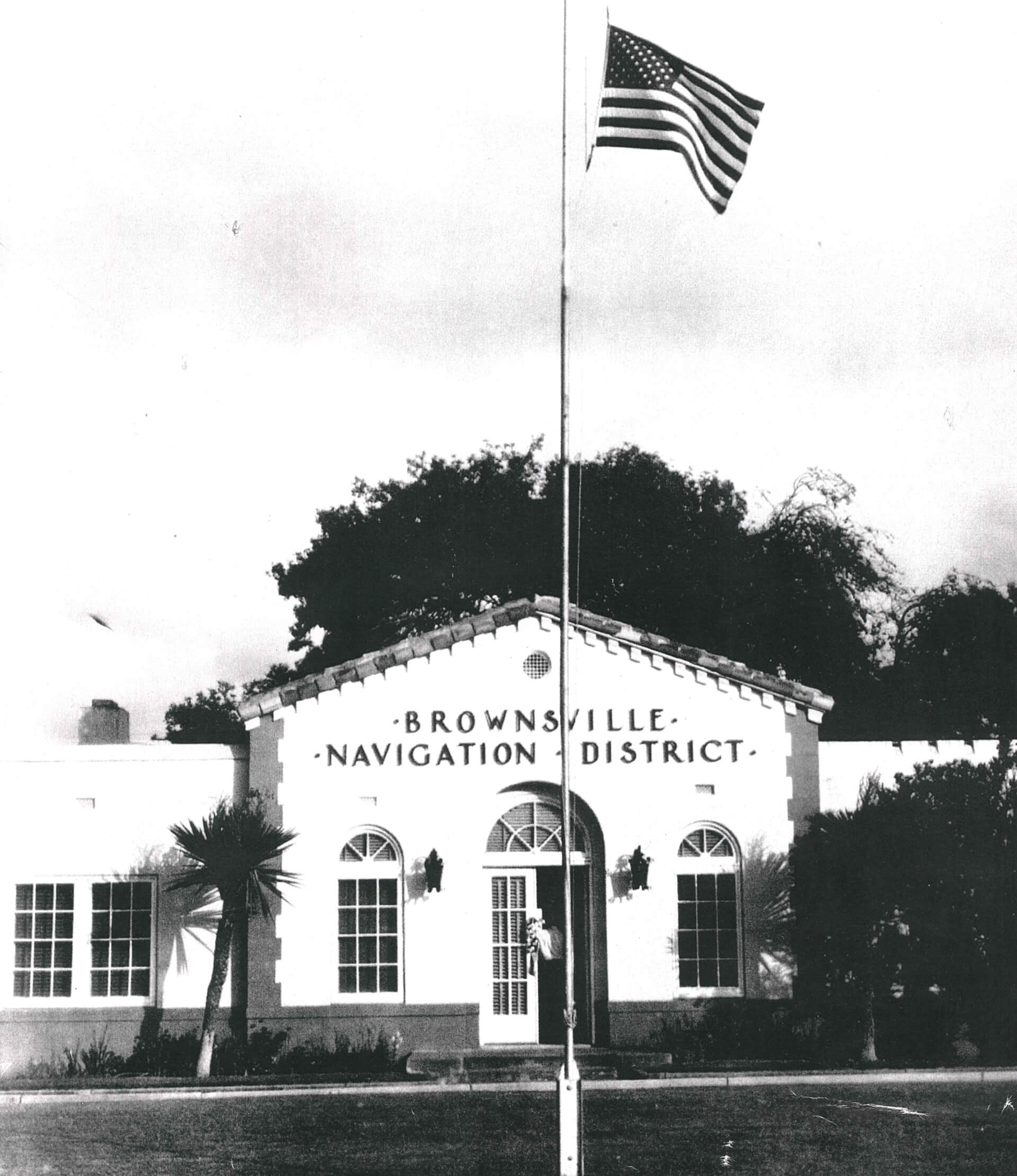 1970s
June 1970
Brownsville Navigation District headquarters on Levee St. is sold with plans for a new office to be built at the port.
1980s
May 1981
Foreign Trade Zone No. 62 is established by the port.
1983
Port establishes the Brownsville and Rio Grande Railroad, creating its own short line railroad.
1986
Port of Brownsville celebrates 50th Anniversary.
1988
Joe Linck named Port Director during transitional period.
1990s
February 1990
Jim Kruse assumes post as new Port Director at Port of Brownsville.
1997
Raul A. Besteiro, Jr. appointed new Port Director at Port of Brownsville.
2000s
2005
Bernard List appointed Port Director at Port of Brownsville.
2007
Eduardo A. Campirano appointed Port Director at Port of Brownsville.
2010s
2015
Port celebrates completion of new Dock 16, a 600-foot-long heavy cargo dock and storage yard; the port's first new cargo dock in 16 years.
November 2018
Port holds a grand opening for its new administrative office complex located at 1000 Foust Road.
2019
New Liquid Cargo Dock 6 is completed and becomes operational.
2020s
January 2020
Two new mobile harbor cranes arrive at the Port of Brownsville. The Konecranes Gottwald Model 6 mobile harbor cranes increase the port's on-dock lifting capacity due to higher demands of cargo volumes.
August 2020
Construction of the 1.9-mile long South Port Connector Road begins. The road, scheduled for completion at the end of 2021, will be the first entrance to the port on the southside of the Brownsville Ship Channel.
October 2020
FTZ No. 62 celebrates its 40th anniversary as one of the nation's best, ranking number two for the value of exports at $4.3 billion. Imports rose to 18th with $4.6 billion.
January 2021
The Port of Brownsville proves resilient amid a world-wide COVID-19 pandemic, setting new records in 2020 for total operating revenue, tonnage and loaded rail car movements.
May 16th, 2021
The Port of Brownsville celebrates its 85th Anniversary.
August 2021
Keppel AmFELS begins sea trials for the 774-foot-long containership M/V George III, the first deep draft vessel built at the port.